This season on "The Four" has been wild, to say the least. The judges kept things interesting, the challengers were impressive, and the Four were intense. The first season of the show is certainly promising, but there were ups and downs on the journey to stardom. Be that as it may, the show has definitely earned its time-slot.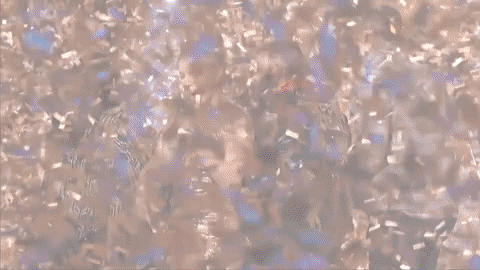 I loved Fergie as the host- she's charming, charismatic, warm, and generous. Also, spinning as the rings come up blue is hilarious, I have no idea how she does it in those heels but I respect it.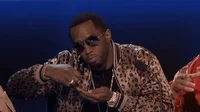 For the most part, I love the panel. Khaled is intense and hilarious, Meghan is warm but tough, and Diddy plays bad cop faultlessly, while showing his approval when someone makes muster. Charlie Walk is on leave, due to harassment allegations, but it's no great loss. I actually found him to be an ineffective member of the team. As a record executive, he's supposed to be looking for someone he can market, but he definitely prioritized thin, attractive, white contestants. Diddy was unequivocally my favorite thing about the show- we really got to get to know him and how he thinks. His interactions with his fellow judges were hilarious and honest, and he just took everything to the next level.
I think the structure of the show is effective, it gives the audience a chance to connect to the singers and I love watching the Four sit up and judge the challengers. The contestants are mostly hopeful and full of passion. There were some uncool moments, specifically when Jason Warrior got in Meghan's face and made an ass of himself. He was previously a favorite of mine, he seemed devoted and willing to go the distance, but losing brought out something ugly in him. He was ungracious in defeat, and that takes the shine off of his charm. Warrior is clearly a rare talent, and I'm sure we'll be seeing more of him. Saeed was definitely robbed, he deserved more time on the show, and I hope to be seeing more of him, too. I loved Tim's energy, hopefully his multiple talents will keep him working and we'll get to see more of his sweet moves soon. Lex Lu and Vincent also deserved more time. Vincent's performance of "Creep" shook me all the way through.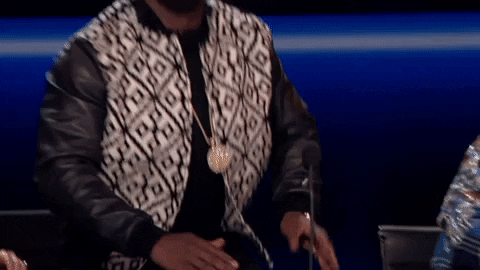 The winner, Evvie, was a real revelation. She has the kind of voice that only comes around once in a generation, and she was a no-brainer to win. I almost cried listening to her sing "Glory" and her performance of "Proud Mary" was the best thing I've seen all season. She's wonderful, and I believe she'll be incredibly successful. I hope we see some of her next season, working on her album, just because she's so charismatic and such a presence. Evvie has the star power the judges were looking for, and her win sets a great precedent for the show.
Now, let's talk about Zhavia. She is incredibly talented, and clearly has great potential. She was the first challenger to really wow the panel, and she has mad love from the fans. However, she presents a lot of problems we need to address. To state the obvious, she is a white girl with dreadlocks. This is inappropriate for a variety of reasons, but the first is that she has exploited the black community. The community is very accepting of light-skinned people, which occasionally means that a white person can appropriate blackness like it's a cool accessory. (See Rachel Dolezal.) Zhavia has never made clear what her racial background is, but it's pretty safe to say that she is white. People who are ethnically ambiguous or propagate an image of racial ambiguity seem to think it's okay to be black when convenient, but this is clearly wrong. Add Zhavia's blaccent, and I'm angry. While everyone is praising her big, beautiful voice, no one is talking about how unacceptable it is for her to present as black. And she does have a gorgeous voice- I love listening to her sing- but she needs to get learnt. She is only sixteen, so she has plenty of time to switch gears in her career. The thing is, you don't have to be black to sing soul, and R&B. Adele is amazing, Amy Whinehouse was fantastic. There is no excuse, even though she's young. She clearly has some familiarity with the community, and it should be clear to her that the way she is portraying herself and acting is not okay.
In particular, Zhavia is invading a space not exclusively for people of color, but a place that is safe and welcoming to artists of all ethnicities and races. There were some amazing black artists on the show who deserved a seat over her, and they didn't have the opportunity. It is about race, but it's also about perception- Zhavia is white, thin, young, and beautiful. We have the responsibility to hold her accountable for her actions regardless of her ability. I hope she does come to the realization that what she has done is wrong, and I wish her all the success in the world, but not at the expense of other equally talented artists.
In short, I'd say this first season deserves a B+. Charlie Walk and Zhavia are definite negatives, but the show made a strong beginning, and will hopefully be entertaining us for seasons to come.