We all knew the end was nigh, but the end of this series still brought me sadness- this show has been a dramatic and intense journey, and I know it had a finite life, but it still makes me melancholy. The ending was everything I expected.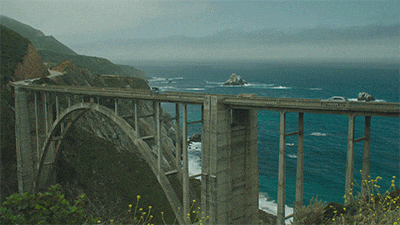 Just to start at the beginning, Celeste lying on the ground as Perry beats her, her in her underwear and him fully clothed, is a powerful image. Her going to her therapist shows that in the beginning of this episode, Celeste knows that she is going to leave her husband. Her finding out that her son is the bully that has been turning the school upside down is just another slap in the face, but it makes the most sense  Max observed abuse in his home, by his male role model. Jane and Ziggy being vindicated is just a side effect, and Renata's redemption is easy to swallow she apologizes to Jane and accepts the truth with grace.
Jane gets closure in this episode, she discovers the identity of her rapist, and defends Celeste from him before he is pushed to his death by Bonnie. All of the women trying to protect Celeste is also important we see these different women, all moms but fundamentally so different, banding together to guard one of their number from a force of evil because Perry is evil in the end. He isn't a good father, or husband, or a provider, he is, unequivocally, a monster. And he gets the end he deserves.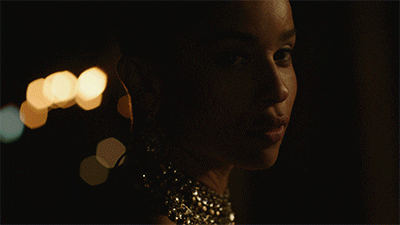 The singing was one of my favorite bits, because (aside from the great voices- wow!) it does remind us that the posturing doesn't end with the women on this show- the guys are just as much drama. In fact, I would argue that the physical threat the husbands present to each other is more worrying than the social threats the women actually carry out. The aggression the husbands, specifically Ed, Nathan, and Gordon, display toward the women and each other, is alarming. Leaving out entirely the central conflict between Perry and Celeste, Gordon threatens Jane and Madeline, Ed and Nathan threaten each other on multiple occasions. Ed and Nathan are openly hostile, which is understandable, they are both insecure. Ed feels insecure in his relationship with Madeline, and Nathan feels inadequate as a father to his oldest daughter. It makes sense that they display animosity to each other, but the violent aspect of their quarreling is disquieting.
Overall, Big Little Lies has been a triumph. The leading ladies are all established actresses, but I think the kids and Kathryn Newton (Abigale) just made a great resumé builder, and can definitely write their own tickets for the next few years. Alexander Skarsgård was incredible, although I don't know that he will ever be able to play a sympathetic role again. I see some awards in the future, and at least one of them better be for the music, because oh my god was it amazing.
Side note: I just realized that Laura Dern and Shailene Woodley last worked together playing mother and daughter in The Fault in Our Stars in 2014. Woodley, at 25, is playing a very challenging role at a young age. I'd assume, as with Jennifer Lawrence in Silver Linings Playbook, that Woodley is playing Jane as slightly older than she is in reality. Assuming Jane was 21 when she was raped by Perry, as she met him in a bar, she'd be twenty-seven in the show, which is only two years older than Woodley. I'm going to let myself believe this, since the alternative is that Jane was raped at nineteen and became a mother at twenty, which feels somehow worse. The rest of the actresses in the show play slightly older mothers, all but Kravitz are over forty, and having Woodley, who has played primarily teen roles, work alongside them only emphasizes her youth and vulnerability. That is to say, it works.