Jane the Virgin has been a real ride- from her accidental artificial insemination to her turbulent romantic life, Jane and her family have provided us with a lot of emotional and hilarious moments since the show premiered. While there are a lot of twists and turns along the way, we're all enthralled by the main conflict of the last four seasons: the choice between Rafael and Michael, Jane's decision about who to spend the rest of her life with.
While bringing a character whose death was so emotional back from the dead initially seems a little like a ratings-grab for the last season of the show, it makes more sense than at first glance. Rafael, who has healthy self-esteem, is insecure about his relationship with Jane after all they've been through. The best way to dispel that insecurity is to have Jane choose him over Michael when both are an option, or he will always believe a little bit that she only is with him by default. So, without further ado, here are my predictions for the final season of the show.
Jane writes her new book
Obviously, having the revelation that all of her novel drafts are actually one book was huge at the end of season four. Jane will probably take some time to process the changes in her life, but she processes a lot through her writing. With how invested Jane is in all of her stories, this one is bound to be a hit. Probability: 99% Jane will write an amazing new book 

Xo finds a new career- and defeats cancer
Xiomara can't die- her role in the family is too important, and her death would be too much in a show that promises so much drama in this last season. We can't watch the Villanueva women suffer like that! She's going to be cancer free, and find a new direction with her life, possibly even working as her husband's personal manager. We saw her explain Rogelio's feelings and needs perfectly at the end of last season, to his overbearing co-star. If she can handle seeing that much of him, at work and at home, Xo would be the perfect manager. Probability:  99% Xo gets better, 60% she finds a new career
Alba's marriage falls apart
With the bittersweet way the season ended with Alba's green card marriage to Jorge, fans are not sure what to think. She did the right thing for her friend, but for herself? It's hard to tell. Jorge, after having a proposal turned down twice, might not want to be with Alba. She has spent half of her adult life as a widow and in love with her dead husband. It's unlikely that the marriage will last, but hopefully they got the paperwork processed fast enough for Jorge to see his mother one last time. Probability: 50%
JR goes to prison
JR, Petra's amour, shoots an unknown assailant in the season four finale. As she is a lawful good character, she is unlikely to want to hide the evidence and escape prosecution for her crime. She might not have killed the person attacking Petra, but she definitely did some damage. It is likely that she would turn herself in and serve her sentence. JR loves Petra, so they might stay together, but it seems likely that the two would argue over what to do about the crime. Petra is a self-preservationist, as she has had to be to survive her mother, evil twin, and vindictive exes. She would want to protect JR, no matter the consequences. JR might have some moral disagreements with Petra, but they're in love. Here's hoping they make it. Probability: 60% JR goes to prison, 70% JR and Petra stay together
Michael has amnesia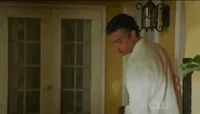 Jane would never forgive Michael if he knowingly allowed her to believe he was dead, so he has to have amnesia, or be faking it. He also did not seem to recognize his BFiLF (Best Father-in-Law Forever) Rogelio, which is further evidence of the amnesia theory. The show has never shied away from telenovela tropes, so this seems like a likely theory for why Michael has been absent and presumed dead. I don't get how the death certificate and everything else could have been faked, but it Sin Rostro had a hand in it, there's room for skepticism. It's possible she had him abducted and is still controlling the criminal underworld from prison, since she knew he was alive somehow. Maybe he is still somehow a cop? Almost every scenario has him lying to Jane, which is pretty much unforgivable. Probability: 70% Michael has amnesia, 50% Sin Rostro faked his death 
Jane is pregnant
Pregnancy plays a huge role in the show, from Jane's unintended insemination to Petra's intentional one. It is not super likely, but it's possible that Rafael could have gotten Jane pregnant again. When she comforted him at the end of the last season, there's a bright transition and then we see them relaxing together. This might indicate that the scene isn't just a normal sex scene, but something important. It's not super likely, since Rafael is supposedly infertile and a pregnancy would force Jane to make a choice sooner rather than later. It would give the show some symmetry, with Jane having another baby at the end and choosing again who she wants to be with. Probability: 10%
Jane will choose Rafael
The whole show has been about Jane growing and changing, becoming an adult and making adult decisions, changing her mind, and becoming open to life. Initially, she loved Michael and wanted to be with him because they had so much in common. Now, Jane loves Rafael because he's built himself from nothing, and become a new man. Where he was once a morally ambiguous character, he has become one who always does the right thing, because he knows it's right. That appeals to Jane, and the viewer. Michael has just always been less interesting than Raf- he's certainly wholesome, sweet and kind, but he doesn't have depth. It's not that Michael isn't a good guy, but the story isn't really about his relationship with Jane. Jane was always going to outgrow him- he's a first love, not a soul mate. What's been interesting about Rafael has been him growing, changing, becoming a better and fuller version of himself. Rafael breaks patterns we see in early seasons- he stops making self-destructive choices and starts following his moral compass. When we see him drunk and angry in the season four finale, we see him in his worst place. He thinks that everything he wants with Jane is going to be over because it's all based on Michael being dead. Jane shows her growth by staying to be with him, even though he doesn't want her there, and Rafael shows how he has changed by coming clean and being honest with Jane. Rafael shows trust, but also faith, that his relationship with Jane is strong enough to survive this hurdle. He also shows good judgement in telling her the truth, not just morally. Rose wanted to ruin his happiness, but he didn't let this fester and destroy him, he set the secret free. Rafael made a selfless choice, one he wouldn't have made in previous seasons. Probability: 100% Jane will choose Rafael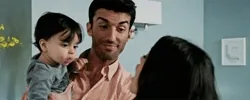 I think it's fairly obvious that Raf and Jane will end up together, but I can't wait to see how things shake out. Jane the Virgin will return to television March 27th.