Dear Hank and John is a podcast by duo Hank and John Green, also known collectively as the Vlogbrothers of Youtube fame. They began the podcast in mid 2015, and have been releasing them weekly ever since, with some brief intermissions and occasional guest hosts replacing either brother.
I came to the podcast since my job requires a lot of manual labor that is relatively mind-numbing, and requires some sort of soundtrack to make tolerable. As such, I spend a lot of time listening to podcasts and have plowed through hundreds of hours of audio in the last year. I have been a vlogbrothers subscriber since 2012, and I started listening to the podcast a month or two ago. I have since listened to all eighty-five episodes of the pod, and it's very engaging.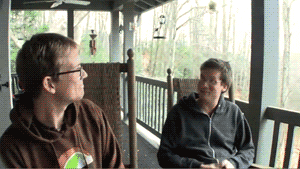 Hank and John (or John and Hank, as John prefers) have awesome chemistry, and hearing them talk to each other directly rather than through alternating video blogs is weird, but they have a really entertaining back-and-forth. They also manage to be both serious and silly, which is a hard spectrum to nail, and they clearly enjoy making the show together and talking to each other. The brothers dispense what they refer to as dubious advice (and it usually is) for the first forty minutes of the show, and then for the last ten or fifteen they talk about their personal interests, Mars and the British football team AFC Wimbledon. The beginning of the show starts with light banter, and John reads a nice short poem. There are a lot of inside jokes in the community Hank and John are part of, but the show has inside jokes inside the inside jokes.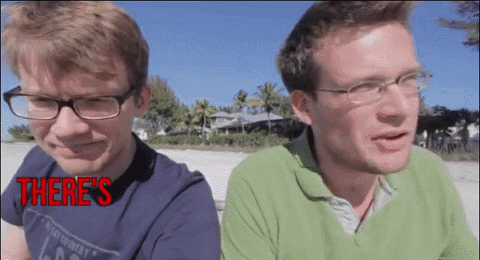 I personally enjoy the pod so much that I use it as white noise when I do work, or walk around. I would very much recommend it, it's definitely one of my favorite talk-y podcasts at the moment. You can find it wherever podcasts are dispensed.