Things keep chugging along in Monterey, where our three favorite moms (and Laura Dern) are confronting their problems in spectacular fashion. Episode six does not disappoint, bringing us some more revelations and an awkward dinner party that ends in vomit. Let's dive in!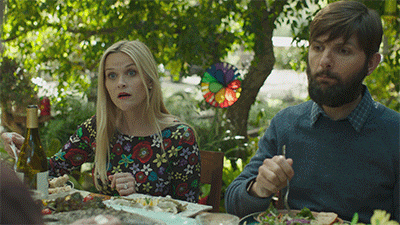 Maddie and Ed finally are addressing their marital problems, which mostly are within the context of their lack of passion, or Maddie's lack of passion, to be specific. Ed does the good-guy thing, which makes me like him more. The dudes on this show (at least the ones who aren't adorable six year-olds) are pretty lousy, but out of the lot Ed is the decent one. He cares about the needs of his partner, and is devoted to her. Ed doesn't confront issues well, but that's a two way street: Maddie confronts the problems of everyone but herself. I think it's pretty clear that they're going to stay together, and Maddie isn't going to tell him about her affair. The conversation between Maddie and her daughter is metaphorically resonant, because it takes place outside, not in her room at her dad's. I think it's important that Maddie tells someone. In telling Abigale about something she's not proud of, Maddie makes herself vulnerable. Watching, we as the audience see that, despite all of her prickliness, Maddie is all soft spots. The relationship between Maddie, her ex, and their respective spouses has only soured with their reconciliation dinner, but the drama of the final episode will hopefully make them forget their squabbling. Abigale's behavior is a misguided teen's cry for attention, and it works. I think that by the conclusion of episode seven, Abigale will be moved back in with her mother.
Shailene does herself proud in this episode. The sex talk with Ziggy is a great moment of parenting, where Jane was clearly caught off guard but explained everything in a way Ziggy could understand. Jane's tension with Maddie this episode was a bit rough, but it served its purpose. Being honest with Maddie is a big part of Jane's journey, she's learning to be honest with herself and her friends. Saxon turning out not to be Ziggy's father and Jane's rapist tightens things a bit- we're going to learn his identity, the identity of the murderer, and the murdered, in one episode. That's gonna be one packed hour. I thought her trying to make things good with Renata made sense, but Renata is still just a blindingly unsympathetic character.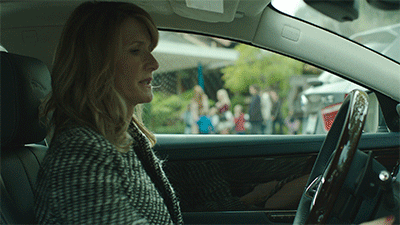 She's worried about her kid, but she has no concern for anyone else. True, Jane does attack her, but Renata has been provoking Jane and socially humiliating her son. Jane is the one we feel for, because she's by herself, she's doing her best, and she apologizes when she's wrong. Renata also says she's sorry, albeit gracelessly.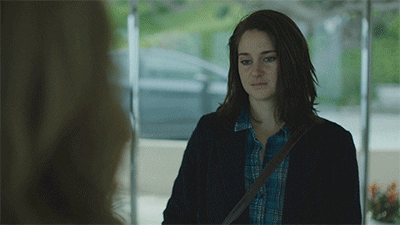 Of course, this is really another Celeste episode. Nicole Kidman got the meatiest part on this show, despite the intensity and complexity of the other characters. The scenes with the therapist continue to be pitch-perfect, and you can slowly see Celeste understanding the true nature of her marriage. When she looks around that new apartment, you can see her placing twin beds for her twin sons, boxes of Legos and toy guns and dinosaurs. Celeste only truly accepts that her marriage is a hostage situation when Perry threatens her life, and that's when she knows she has to do what her therapist is telling her.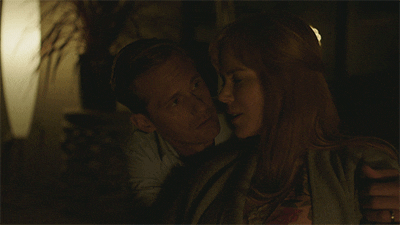 The music in this episode is maybe even better than it's been- the production on this show is really fantastic, some of HBO's best. I'm sad that it'll be over next episode, but I anticipate a very satisfying finale.