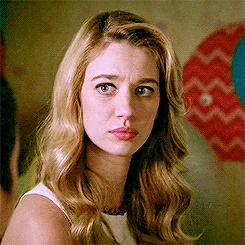 So this week's episode of Jane the Virgin was garbage, we'll get that out of the way. There are a lot of reasons it was bloated and unnecessary, but it also made me think worse of Jane in a lot of ways. In general, it was a wasted episode in a short final season, and we deserve better. I've been watching the show since season one, and I haven't been invested all of this time just to be handed a load of crap.
The premise
The whole idea of the episode is Michael and Jane getting back to basics, leaving Miami behind and seeing how they feel about each other without the context of their collective past. But here's the thing: That's BS. Jane's whole life is that context- her son, her family, her community. She's lived in Florida her whole life, she's lived in her grandmother's house the majority of her life. That's not something she'd realistically want to give up. I get Jane wanting to run away from her problems, but the whole trip sat poorly with me. A relationship isn't just about love, it's also context. The idea that they would take time away and try to make it work without that context is ludicrous.
Rafael
No way would Jane go away on a trip with Michael with the way things are with Raf. He would assume that they had slept together, and that the trip was about them reconnecting and getting back together. Even though they are broken up, Jane knows that Rafael is having a hard time. Rafael is her best friend, and she shouldn't and wouldn't treat him this way. Her concern for his feelings just shows that she's guilty about the way she's been treating him.
Wasting Time
We are seven episodes in to a nineteen episode season, and they spent a whole episode on this weird Montana adventure. The central conflict of the bull and Charlie was contrived and uninteresting. The conflict with Michael's boss added some suspense, but not much, and just put pressure on an already difficult situation. There is so much ongoing in the show, that this taking so long is unacceptable. Not to mention that we were deprived of Petra so that fans could see Jane diffuse the situation between Michael and an angry rancher.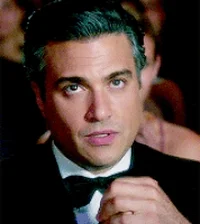 We've seen so much character growth this season, especially from Alba, who has really opened up, become more sex-positive, and been honest about her feelings. We've been seeing Xo reconciling with her new identity, and Rogelio trying to be supportive, rather than the center of attention. Petra is in love, trying to navigate her new relationship, and Rose is up to something. I would have been happy to see any of that explored this episode, rather than all of this campy manufactured conflict.
Jane's Choice
Jane has finally made the definitive choice between being with Michael or Rafael, and, as Rafael told her, she did it way too late. Rafael was pretty patient, all things considered, and it is a complicated situation, but Jane should have just signed the divorce papers and let it go. She was too indecisive, and while Michael was willing to deal with that, because Jane has always chosen him, Rafael was not. I feel confident they'll still end up together, but I have a feeling that Jane is going to annoy me for the next couple of episodes. She's never been good at respecting other people's space, and I hope for her sake she is subtle about waiting for Rafael to come around.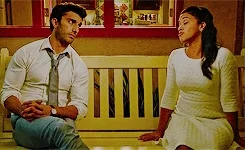 So this week was disappointing, but hopefully, we'll get something more satisfying next episode.