Like anyone who grew up and came of age in the early two thousands, I read A Series of Unfortunate Events by Lemony Snicket in elementary and middle school. The books, a hit, were adapted into a so-bad-it's-good Jim Carrey showcase entitled A Series of Unfortunate Events. Personally, I enjoyed watching the movie, but I wasn't really thinking of it as an adaptation of the books. When I watch a movie based on a book, I lower my expectations. I mostly think of the book as a suggestion- I know that's how Hollywood sees it.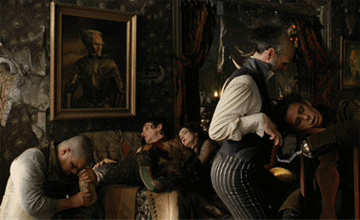 So the Jim Carrey movie masquerading as A Series of Unfortunate Events was widely considered a failure, which is too bad because failed movies tend to deter future similar movies. But, through the magic of Netflix, we received an almost version of A Series of Unfortunate Events in the form of an eight-episode miniseries. Neil Patrick Haris is, like his character, a flawless scene stealer. The children are remarkable, especially for such complex roles, and the supporting cast is just phenomenal- Patrick Warburton as Lemony Snicket is just criminally good. Honourable mentions to Aasif Mandvi and K. Todd Freeman, who were just so book-accurate.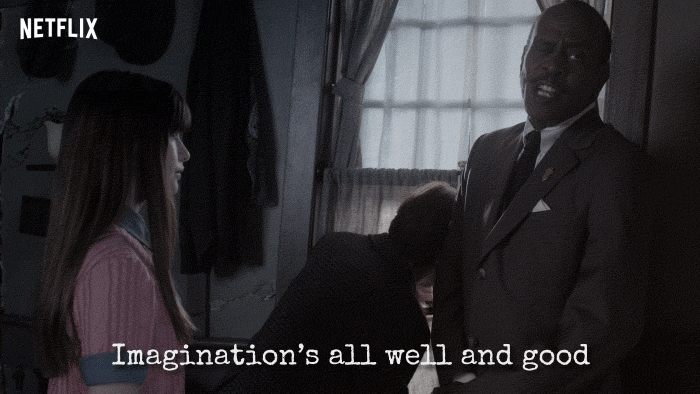 There are a lot of ways that I think that the Netflix adaptation is a lot stronger than the books- there are characters of color whose races were never specified in the books, there are gay characters who are specifically established as gay. Obviously, in television foreshadowing and plot pacing has to be different than in books, so we may get answers we weren't expecting. The opening sequences are hilarious and give every episode a little special something. I could go on forever talking about the aspects of the show that I think are brilliant, but I'll just say one more thing: The decision to introduce the Quagmire siblings and their parents in the first season is genius, and Colby Smoulders and Will Arnett are a perfect and tragic red herring.
In terms of the second season, it has been announced that it will consist of ten episodes, and cover the next five books- Austere Academy to Carnivorous Carnival. Supposedly, season three would tackle the final four books, but considering how much longer and more complicated the books get later in the series, I hypothesize that they will have to make more than two episodes to cover the last two books, so perhaps season three will be ten episodes as well. The production team and writers have definitely proven themselves with season one, so I can't wait to see what they have in store for us in future seasons. Season two has an anticipated release in 2018, but it's likely that the producers will choose to film the entire rest of the series back-to-back, due to the children not remaining children forever. Let's hope it continues to impress us all with its unfortunateness.
You can read a letter from Mr. Snicket here, explaining the very fraught direction that this very frightening decision has pushed us all in.